Sunningmead Community Centre
Registered Charity No: 1070269
Sunningmead Community Centre lies at the heart of Wilcombe, Tiverton in the South West of England
What's On
Contact Us
Photo Galleries
Please feel free to browse our galleries from events and activities here at Sunningmead Community Centre.
Family Fun Day 5th Sept 2021
A great day was had by all with various stalls and Bjay did his Crazy Horse Disco which all enjoyed.
20th Anniversary Event July 2019
A message from the Chairman
Mark Rattenberry, the chair of Sunningmead Community Association would like to sincerely thank all those who volunteered help, leading up to and including the day of the 20th Anniversary on Sunday 14th July.  Their help was most welcome.  Thank you.
Mark Rattenberry
Prize Draw Winner
Pam Smith, who won the Iconia One 10, Tablet, donated by Tescos, Tiverton.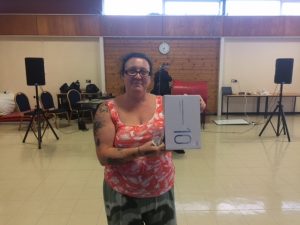 Youth Club Poem
Sunningmead
Thank you all for coming here today
A huge big thank you we'd like to say
For making this centre what it is
It really is the biz
Did you know all the clubs that are here
And of course we serve first class beer
We are pleased to support the youth of today
Many Volunteers give their time for no pay
Bingo is another event
Oops 2 little ducks I meant
Painting cooking and lifting weights
All ways to come and make new mates
So thank you Sunningmead association
For your work time and dedication
20 years we celebrate today
So just a huge big thank you is what I say
To all the staff and volunteers
Raise your glass  and cheers
20 more years to come
Of providing community fun
Family Fun Day
Sunday 22nd September, 12pm – 3pm
It rained on the family fun day, but that didn't stop us from having fun inside!!  There was a bouncy castle, skittles, archery, hook the bottle, tuck shop, pound in a bucket, tombola, creative table, BBQ and more and even some chickens for the children to look at.  Many thanks to everyone who came along and supported us.  Lets hope that the weather is kinder for the next one!
Christmas 2019
Sunningmead have some lovely Christmas decorations this year, as you can see lots of Christmas Trees. A big thank you to Kim and Roy for taking the time each year to put the decorations up and doing such a great job.
Also a big thank you to Morrisons in Tiverton for providing a lot of the decorations over the years.
Also a big thank you to the Kims Line Dancing group for also contributing to the Xmas decorations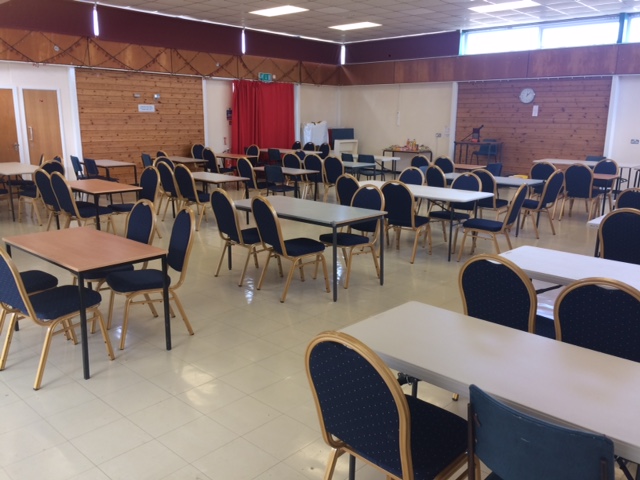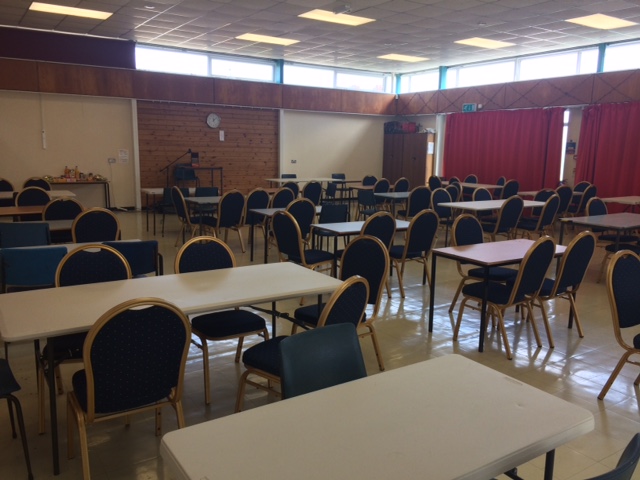 Sunningmead Community Centre
Volunteers
At Sunningmead Community Centre we have had many volunteers whose hard work and dedication to the centre have been invaluable to keeping our centre running.
Over the years we have celebrated Volunteer of the Year, had outings to give thanks to volunteers.  We value the work and time that they contribute to the day to day running of Sunningmead Community Centre.  Each year we will update these albums with more photos of the amazing team of volunteers.
2016 Celebrating the Queen's 90th Birthday.
Here are some photos from past events and activities.
Including Halloween, Inman Mile Challenge and Christmas.
Contact Us
Sunningmead Community Association
Sunningmead Community Centre
Lazenby Road
Wilcombe
Tiverton
Devon
EX16 4AL
Telephone: 01884 251147
Email: sunningmead@outlook.com
Social Media