Covid 19 Update for Sunningmead Community Centre
The centre is closed until December 2nd, however comfort homecare are still operating from the centre.
THANK YOU FOR YOUR PATIENCE AND STAY SAFE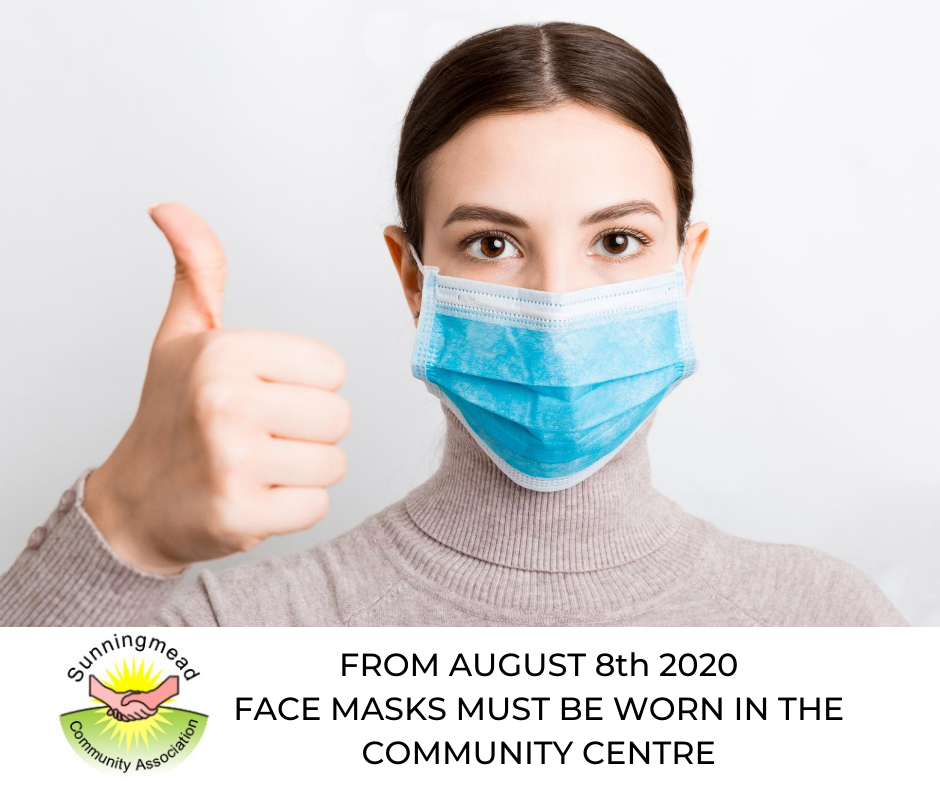 Sunningmead Community Centre
Registered Charity No: 1070269
Sunningmead Community Centre lies at the heart of Wilcombe, Tiverton in the South West of England
What's On
Contact US
The Community Centre is available for:
Meetings
Training Courses
Parties
Weddings
Conferences
Accessible ground floor facilities throughout
Telephone: 01884 251147
We have a range of rooms available for hire, a café, bar, and a large outdoor area.
We host many regular activities too. Please call in for more details.
BIG THANKS TO ALL THAT HELPED:
Sunningmead have used the Lockdown time to repaint and deep clean the centre. 
Many thanks to all involved. We look forward to welcoming everyone back to the centre.
Opening Times 
These may vary during the restrictions due to Covid 19 so please check with reception before attending, unless you have a pre arranged booking.
Weekdays:
Open daily 9am – 11pm
for activities and bookings.
Saturdays:
Open for Community Events,
Private Bookings, Parties etc.
Sundays:
for Hall and Room Bookings
from 11am – 6pm
Mission Statement
The Sunningmead Community Association has been set up in order:
"To promote the benefit of the local people, without discrimination of sex, sexual orientation, race or of political, religious or other opinions; by maintaining and managing a community centre together with the local people, the local authorities, voluntary and other organisations.  
In order to advance education and to provide facilities in the interests of social welfare for recreation and leisure time occupation with the object of improving the conditions of life for the local people."
AGM
ANNUAL GENERAL MEETING
(SOCIALLY DISTANCED)
WEDNESDAY 23rd SEPTEMBER 2020
7.30p.m. at Sunningmead Community Centre
Guest Speaker: to be confirmed
ALL SUNNINGMEAD MEMBERS ARE INVITED
THE BAR WILL OPEN
AND REFRESHMENTS WILL BE PROVIDED
AFTER THE MEETING
News and Events
Click an image to read the news stories.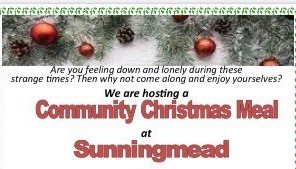 We are hosting a Christmas Community Meal on Wednesday 16th December 202012.30pm (arrive 12pm - 12.15pm) 2 courses for £6.50 Contact us by phone or email if you wish to book. 01884 251147sunningmead@outlook.com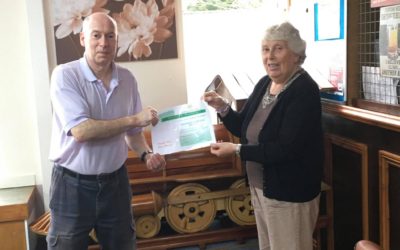 Congratulations to Mark Rattenberry (Chair) for winning the volunteer of the year award 2019-2020, here is A photo of him receiving his award by Janet Searle (vice chair) next to the lovely wooden train which was kindly donated to the centre.
A massive thank you to Tiverton Community Radio for their kind donation of a picnic bench for Sunningmead. This will go nicely on our grounds. From all at Sunningmead
Contact Us
Sunningmead Community Association
Sunningmead Community Centre
Lazenby Road
Wilcombe
Tiverton
Devon
EX16 4AL
Telephone: 01884 251147
Email: sunningmead@outlook.com
Social Media